Your Grace, Your Mercy, and Your Peace - Truth For Life - September 7
Crosswalk.com

Grace, mercy, and peace will be with us, from God the Father and from Jesus Christ the Father's Son, in truth and love.
One of the fundamental and most fantastic truths of the Christian faith is that God gives to us what we do not deserve. As sinners, down to the very last man, woman, and child, we deserve death. And what does God grant us instead? "The free gift of God is eternal life in Christ Jesus our Lord" (Romans 6:23).
This reversal—God giving us what we do not deserve and withholding what we do deserve—is so precious that we have a special word for it: grace. By His grace, God gives the most beautiful gift of life to the least deserving.
And how is it that He can show us such grace, freeing us from sin and guilt and bringing us every benefit in Jesus Christ? Because of His mercy. It is God's great mercy that inclines Him to give us what we don't deserve—and by that mercy, He showers us with grace.
Flowing from such grace and mercy is a bounty of peace. Peace is the experience of those who have been reconciled to God, of those who are no longer alienated from Him but who now live in fellowship with Him and in community with other recipients of His favor. This peace is such an otherworldly experience of God's grace and mercy that it "surpasses all understanding" (Philippians 4:7).
In a world that can feel fraught with disappointment and danger and sometimes void of meaning and purpose, what more could we ask for than such supernatural grace, mercy, and peace? They are stable. They are durable. They are permanent. And God the Father is always pleased to dispense them generously to all who come to Him through His precious Son, Jesus Christ. If you are trusting Christ, grace, mercy, and peace will be with you. So, pause before moving on and let the meaning and magnitude of those three words sink in. God's grace is yours, God's mercy is yours, God's peace is yours—all through Jesus, your Savior.
As a thank-you from us for your gift, we'll send along this month's resource: How Christianity Transformed the World by Sharon James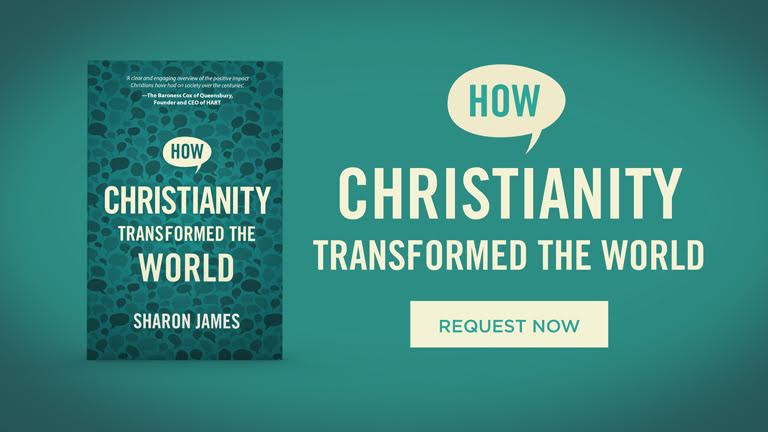 Click here to learn more about Truth For Life
Devotional material is taken from the Truth For Life daily devotional by Alistair Begg, published by The Good Book Company, thegoodbook.com. Used by Truth For Life with permission. Copyright © 2021, The Good Book Company.