Do You Have These 10 Traits and Skills Needed for Ministry Jobs?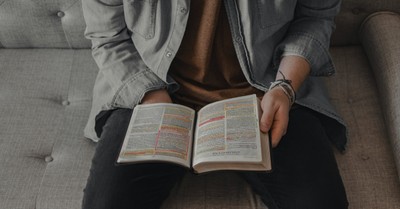 By Kevin and Kay Marie Brennfleck, Crosswalk.com
When you are targeting specific jobs with ministries (such as pastor, teacher, counselor, missionary, evangelist, church administrator, nonprofit director and others), it is important to identify the key skills and traits that ministries are seeking. Ministries differ in terms of their size, theology, denomination and location, yet there are consistent traits and skills that ministries seek. Although not comprehensive, here are ten traits/skills that ministries are seeking in their Christian candidates.
1. Spiritual Gifts
All Christians have spiritual gifts. Ministries want applicants who know what their top spiritual gifts are and how they relate to the ministry jobs that are of interest to the applicant. Spiritual gifts related to leadership positions might include:
Shepherd/Pastor - Ability to nurture and direct the spiritual growth of a group of believers (Ephesians 4:11).
Teaching - Ability to comprehend and communicate biblical truths, enabling listeners to learn and apply God's word.
Leadership - Ability to set goals for the future, and to influence and direct others to accomplish God's work (Romans 12:6, 8).
Completing a spiritual gifts assessment, which are found online or in our book Live Your Calling, will help you in targeting the right ministry jobs and in answering interview questions related to your strengths.
2. A Vibrant Faith
Ministries seek to hire faithful followers of Jesus. They are not looking for perfection, but instead, they are seeking applicants who have an authentic faith that has been developed through the highs and lows of life. Ministries seek Christians who have experienced spiritual doubt, fear and failure and yet trust God throughout their life. An authentic faith is a faith that can empathize with others and makes a person's life an example for others to follow.
3. Personal Skills
Personal skills, also known as "soft skills," are skills that are more inborn rather than developed. The personal skills that ministries seek often include skills such as being warm, friendly, empathetic, a good listener, a problem solver, enthusiastic, gentle, persistent, flexible, ethical and trustworthy. Most of these personal skills relate to working with people individually and in groups.
Ministries need candidates who already have the personal skills needed for the job. For example, when hiring a copywriter, ministries don't want to try to teach the person they hire how to be "creative, flexible, detail-oriented and reliable" if those skills are needed for the job. Instead, they want a copywriter who already has the needed personal skills.
If you are seeking ministry positions, look for personal skills in the job descriptions. You can then include any of them that are true of you in your resume and cover. During interviews, employers may ask you to describe how you have successfully used your personal skills. Be sure to have several examples you can share that comment on the results you have produced in the past using those personal skills.
Demonstrating key personal skills also helps you make a great first impression during an interview. Since first impressions are formed in the first 30 seconds to 2 minutes of having met you at an interview, your personals skills (such as being warm, friendly and energetic) can help you to make a great first impression.
4. Transferable Skills
Transferable skills are skills that are developed in work, school and life. They are skills that can transfer from one job to another. Examples of transferable skills include organizing, writing, launching, analyzing, persuading, teaching, planning, managing, counseling, leading, and others.
Transferable skill names are action words and typically begin sentences in ministry job descriptions such as these two job duties for a Director of Development with a non-profit ministry:
Planning, organizing, and promoting all special events.
Maintaining accurate itemized financial reports of events and fundraising.
In these two examples, the transferable skills are planning, organizing, promoting, and maintaining.
5. Content Skills
Content skills are knowledge that helps people to do particular jobs like being a Christian Education Director. Content skills for this type of position might include knowledge of Christian education, the Bible, spiritual gifts, child development, evangelism, and spiritual growth. Content skills can be learned through formal education in college, as well as on the job and through internships. You can also gain content skills through conferences, online classes and reading books.
Content skills identify where ideally a person would like to use their personal skills and transferable skills. For example, a Christian Education Director might ideally want to use their personal skills of being organized and hardworking; transferable skills of planning and teaching; and content skills of knowledge of Christian education and child development within a church setting. Of course, those skills could also be used in other ministry setting such as mission organizations.
If you want help defining your personal skills, transferable and content skills, the CareerFitTest.com includes assessments for the three skill groups. The CareerFitTest.com will also enable you to use your results to explore jobs, make career decisions, write a winning resume, answer interview questions successfully, use the best strategies to cut your job search in half and ace the interview/salary negotiation process.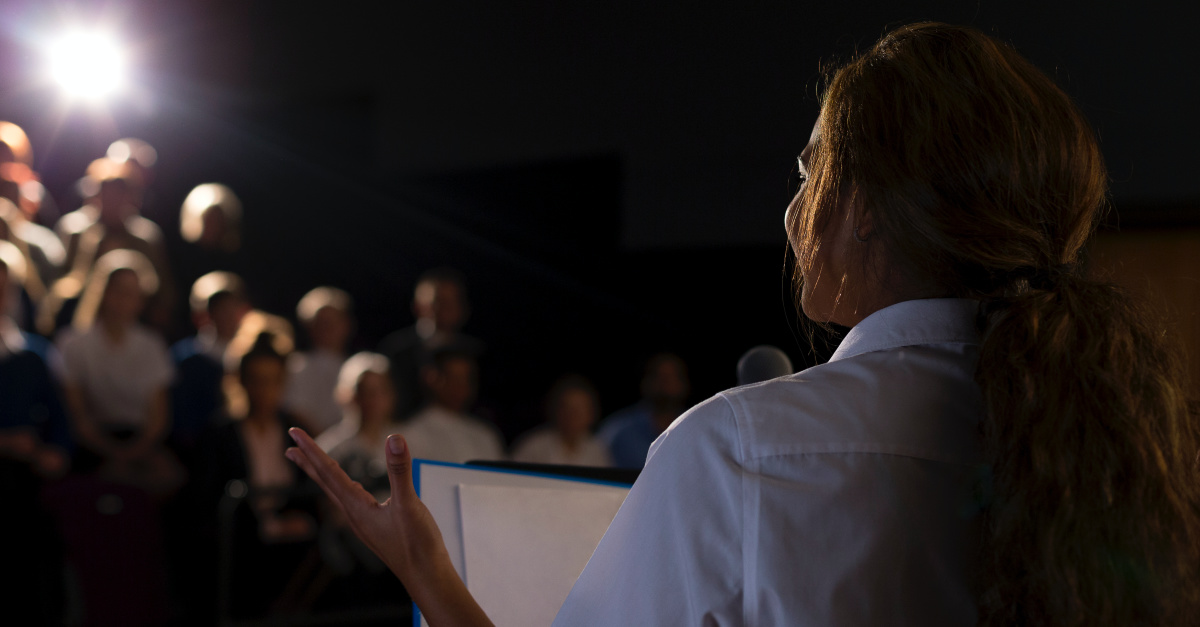 Photo Credit: ©Getty Images/DGLimages
6. An Understanding of Weaknesses
Those hiring for ministry openings seek candidates who are mature enough to know what their weaknesses are. For example, a manager who has worked in secular organizations may have all the needed transferable skills and personal skills, but lack knowledge related to working in a non-profit organization. The job seeker would be then wise to communicate their plan for learning the needed knowledge in the first 30 days of being hired.
7. An Understanding of Primary and Secondary Callings
While all of mankind has a primary calling to salvation through Jesus Christ and discipleship (following Jesus), we also all have secondary callings. Secondary callings are life roles such as being a husband, wife, son, daughter, sister, brother, father, mother, neighbor and worker. The worker role, also a secondary calling is what we describe as one's "vocational calling." A candidate wanting to work for a ministry needs to have a vocational calling to be successful being a pastor or an administrative assistant or a bookkeeper. Describing this calling during an interview will help a ministry to see your passion for the organization's mission.
Ministries will want to see that a candidate strives to keep their primary calling primary through intentional personal spiritual disciplines such as prayer, Bible study, worship and fellowship. They want candidates who "seek first the kingdom of God" to keep their primary calling primary.
If the "vocational calling" is to be a pastor, this role should be confirmed by references that a candidate provides and by the answers to interview questions. Those seeking pastor openings should be able to clearly describe a mission statement for following Christ (primary calling) and for being a pastor (secondary calling). They should also be able to describe their other secondary callings (husband, father, neighbor, etc.) and how they intentionally live out these callings. God doesn't call any of us to be workaholics but instead calls us to a variety of secondary callings.
Ministries want candidates who can clearly describe the needs that they feel called to meet. For example, if you are applying for pastor openings, you can more effectively communicate your primary and secondary callings by writing mission statements that include the top skills (transferable, personal and content skills) needed for the work and the needs that you feel called to meet as a pastor.
8. A Passion to Share the Gospel
While ministries are ultimately focused on sharing the good news of Jesus, they want staff members who are intentional about sharing the Gospel. They want employees who don't see the Great Commission as an abstract concept or something that others are supposed to do.
9. A Servant Leader Mindset
Everyone on staff at a ministry is a leader. Scripture teaches us that the word "servant" should be added when we discuss leadership. Jesus modeled "servant leadership" as he humbled himself to serve mankind even to the extent of dying on the cross for our sins.
Some ministry positions emphasize leading by example or expertise. An example of this type of position is an executive pastor who is often behind the scenes helping the church to be a wise steward of its financial resources. Other church positions, such as a senior pastor, lead more by directly overseeing other staff members and helping to create a vision based on the church's mission. A servant leader pastor ensures that the vision of the church is translated into clear goals as a part of a strategic plan for achieving those goals and visions. The pastor needs to equip, empower and encourage each member to take actions at an individual level and as part of the body of Christ for the church to achieve its mission and purpose.
10. Excellent Verbal and Written Communication Skills
Whether the ministry job is an administrative assistant, pastor, accountant or engineer, there is a need for having excellent verbal and written communication skills. With the need in almost any position to communicate with others by email, text and Zoom, everyone needs to communicate effectively. For example, a volunteer coordinator position would require the right person to communicate well in order to motivate small and large volunteer groups for fundraising, charity work, and a variety of community outreach efforts.
Where to Find Jobs with Ministries
Eighty percent of job openings are in the "hidden" job market. They are hidden because the positions are not advertised on job boards or through other advertised means. These jobs are filled by people that the employer already knows or people that are referred to them or people who just happen to contact them. You can find these jobs for yourself through networking and contacting employers directly.
The other twenty percent of jobs are advertised on ministry job boards such as ChurchJobsOnline.com, PastorJobs.net, ChristianCareerCenter.com, and ChristianJobFair.com. These sites along with others online make it easy to find openings in churches, ministries and mission organizations. You can even set up alerts to have jobs of interest sent to you by email. Just remember that the majority of jobs are in the "hidden" job market.
You can learn more about finding ministry opening in the article - Where Do You Find Your Dream Job?
Summary
These are some of the key traits that ministries seek in the right candidates. As you search for ministry jobs be sure to note the traits individual organizations are seeking for their openings. If you have these traits be sure to describe them in your resume, cover letter and any other candidate materials that are requested.
And when you are asked to interview, remind yourself of the personal, transferable and content skills that you want to communicate and the stories to tell that prove you have those skills. This will help those hiring to see who you are and how your skills and experiences make you the right person to hire.
If you feel called to work at a ministry but you don't know what type of jobs would fit you best, you can get help from a National Certified Career Counselor. Learn more about career counseling and/or job search assistance (including resume writing, LinkedIn development, interview coaching) that can help you to obtain a ministry job.
© Article copyright by Kevin Brennfleck and Kay Marie
Photo Credit: ©Unsplash/Aaron Owens
Related podcast:
The views and opinions expressed in this podcast are those of the speakers and do not necessarily reflect the views or positions of Salem Web Network and Salem Media Group.
Related video: