5 Things Couples Get Wrong about Money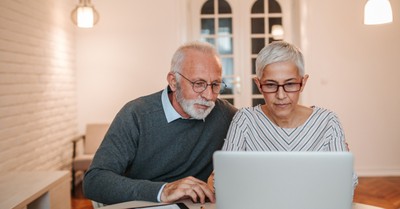 By Janet Perez Eckles, Crosswalk.com
"Want to head to the mall with me?" my friend asked one Friday evening.
"Actually, I do need stuff for the kids," I said. "Great sales are going on."
I hopped in her car and she began, "I'm so mad at Jim. I'm actually furious. Ignoring my point of view, with most of our credit cards maxed out, he put a down payment on a boat. He knows how I feel about that. But he did what he wanted."
My friend's money disagreements were as familiar to me as our shopping trips. Gene and I had the same misalignments of our priorities. I was the saver and he the spender. And we, too, had the same arguments.
"So," my friend continued, "I think I'll show him that I can also spend money. In fact, I will get that ring I've been wanting for a long time. If he can do what he wants, so can I."
Should a financial counselor have been riding in the back seat, no doubt, he would have given his professional assessment. And the truth about relationships and money would have been echoing loudly.
So often, as experts agree, money is often misused, abused and used to accuse. In the case of my friend, the boat and the ring were weapons to be used against each other.
Gene and I had to work hard to overcome that struggle and set up a budget. But sadly, my friend's marriage ended in divorce before the last payment on the boat was made.
Unchecked differences in handling money that lead to discord are Satan's effective weapons. They cause emotional separation from the one to whom we said "I do."
But what we do instead is bring our relationship in the red when we do these five things:
1. Being Convinced Money Means Security
That was me. I had come from Bolivia. And with scarcity of every aspect, money to buy food had been a priority. Therefore, making sure we had a nice savings cushion was vital for me. And when Gene wanted to invest our savings in a business venture, I cringed at the risk. I resisted and he felt stifled by my lack of vision.
Fights and more fights dampened our romance. He was unhappy because I put a stop to his seemingly sound financial decisions. And I felt dismissed because he didn't heed my warnings.
Solution: I changed. My eyes had to be focused on God as my true provider and source of my security. And I began seeking His wisdom to guide Gene's financial decisions. I trusted more in God to shield us as we remained true to our tithing commitment.
2. Choosing to Have Separate Accounts
Today more than ever, assertions of our own individuality are encouraged and keeping his and hers accounts is a popular concept. But does this separation truly reflect the union God instructs in marriage?
Popular author and radio host, Dave Ramsey writes, "Marriage is a partnership. The preacher said, 'and now you are one.' Both parties need to be involved in the finances. Separating the money and splitting the bills is a bad idea."
"For this reason a man will leave his father and mother and be united to his wife, and they will become one flesh." (Genesis 2:24)
Solution: Realize that it's illogical to be one flesh, one heart, and one in goals, but two in finances.
3. Using Money as a Symbol of Status, Prestige, or Success
Wayne and Mary* had returned from a counselor session. Their problem that had separated them for over a year had surged because of Wayne's drive to create a specific status.
The relentless climb to the top of his company had blinded him from seeing how he had neglected his family. His frequent business trips and long hours in the office created distance between he and Mary. The more she expressed the need to have him home and be part of the children's lives, the more he resisted.
His goal was to become a successful executive and thus, be a better provider for the family. And for the children, he would set an example of hard work needed to succeed.
Solution: They both came to a point of reconciliation when God became their focus. They made Him the Lord of their lives. Wayne recognized his mistaken values and goals. Mary realized the demands she made upon him without first seeking God's intervention.
4. Avoiding Discussing the Topic
No spouse enjoys tension, fights, or disagreements. And to stay away from the unpleasant encounters, couples have chosen to ignore the elephant in the room. Often it's so big others notice it, but they choose to overlook it. Couples who avoid confrontation often end up with resentment stored inside until it leads to financial ruin or emotional disaster.
Solution: The Bible says in Matthew 5:9, "Blessed are the peacemakers, for they will be called sons of God."
Many times, in order to "make" peace, issues need to be aired out, details analyzed, emotions and feelings shared. Peace cannot reign when emotions of resentment, worry, and fear rumble inside. Peace brushes a relationship when open communication, kind understanding, and committed obedience to God's ways rule in a marriage.
5. Placing Blame
How good it feels to put the blame on the other spouse because in a distorted sort of way, it gives us a way out. Blaming the other sets us free to say, "It's not me; it's you who's the problem." And in doing so, the real "us" is revealed.
"How couples handle money says a lot about how they see themselves," says Joan Atwood, a New York marriage and family therapist and professor of counseling and mental health professions at Hofstra University.
Blaming our spouse speaks of our own anxiety and inability to be open to a reasonable solution.
And to make it worse, "…opposites often attract. Spenders attract hoarders, and worriers attract avoiders," Dr. Atwood said.
"Even in relationships where styles are similar, one partner may push the other into change. Spenders will fight to be the super-spender, thus forcing the other to become more of a hoarder in order to set a boundary," she said.
Then blame fuels the flame that turns into the fire of resentment.
Solution: No one but God can change a person. And He begins that change when we choose to apply love, the genuine love outlined in 1 Corinthians 13:4-6, "Love is patient, love is kind. It does not envy, it does not boast, it is not proud. It is not rude, it is not self-seeking, it is not easily angered, and it keeps no record of wrongs."
In our 40 years of marriage, at one time or another, Gene and I have fallen in each of these five traps. But when investing in our relationship, we bought stock in God's Word. We receive dividends of His provision. We consistently deposit our tithes. And each month, we count on a large balance of God's grace to carry us.
*Names were changed for privacy.
Janet Perez Eckles is an inspirational speaker and author of four books, including Simply Salsa: Dancing Without Fear at God's Fiesta, where she helps thousands walk from the darkest valleys into triumphant, joy-filled lives. www.janetperezeckles.com.
Photo credit: ©GettyImages/bernardbodo