Would God Make Me Marry Someone I'm Not Attracted To?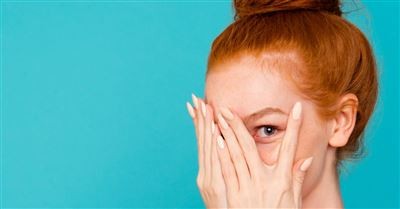 By Kelly-Jayne McGlynn, Crosswalk.com
Editor's Note: Crosswalk's Singles Advice is an advice column for singles featuring an anonymous question from a Crosswalk.com reader with a thoughtful, biblical reply from one of our single editors.

Hi, this has been quite a burning question but something I've been embarrassed or even ashamed of asking: Is God the kind of God that would give you someone you utterly dislike or find unattractive? Perhaps not even just give, but has willed for me? I am honestly scared He would -- although I think this has some either relation or implications to how I view Him. Is He like the killjoy kind of God to give me someone I really don't like and now I'll just be forced to accept because He's "willed" that for me?

Hi there! This question is one that I'm sure many, many of us have wondered before—no need to be ashamed! I remember when I counted the cost to become a Christian asking almost that very same question: "I know I have to marry another Christian man, but…is God going to make me marry someone ugly? Will he let me be attracted to my husband?" It's absolutely a valid question! I'm excited to dig into the heart of God and his plan for marriage to help answer it.
God does make us go through hardship to teach us lessons...but not always!
For instance, in the Torah, God made the Israelites wander through the desert and survive off of nothing but manna and quail—for years and years and years.
"Remember how the Lord your God led you all the way in the wilderness these forty years, to humble and test you in order to know what was in your heart…to teach you that man does not live on bread alone but on every word that comes from the mouth of the Lord. Your clothes did not wear out and your feet did not swell during these forty years. Know then in your heart that as a man disciplines his son, so the Lord your God disciplines you." Deuteronomy 8:2-5
He gave the Israelites this desert time, as hard as it was, to get to know Him better: his loving character, his faithfulness, his provision. So, it certainly is not uncommon for God to give us challenges so we can lean into him more—because this is good for us. He doesn't make us go through challenges that he can't make good for us in the end (Romans 8:28).
But you know what also can teach us about God's loving character? Blessings! And that includes marriage blessings. It doesn't always have to be hardships that teach us about God.
What does God say the point of marriage is, anyway?
For starters, Genesis 1:27 tells us that God created male and female in his image, and then Genesis 2:24 tells us that in a marriage, man and woman become one. The image of a married couple, therefore, is a more close and complete representation of God's character than anything else on this earth. That's pretty inspiring!
And on a more individual note, God uses marriage as a way to communicate the relationship he wants to have with us. Isaiah 62:5b says "…as a bridegroom rejoices over his bride, so will your God rejoice over you." Ephesians 5:25 says "Husbands, love your wives, just as Christ loved the church and gave himself up for her." Further, almost the entire second half of Exodus, as God is inviting the Israelites into a covenantal relationship with him, would have been read by the Hebrews as a marriage ceremony. (Here's a link to a great podcast that describes this idea in detail). God loves us intimately!
We are supposed to be able to look at a happy husband and wife and think "Wow, God loves us even more deeply than these two people love eachother." Whoever we end up with, therefore, should help us to understand God's love better, too. Spouses are not supposed to replace God; rather, they are supposed to confirm and represent God's affection and faithfulness.
To be sure, part of the blessing of marriage is physical intimacy. It reminds us of how closely God wants to know us and how much he desires to comfort us. And I think we can forget that God created romance! He is the maker of butterflies in our stomach, the excitement we get after a first date, and the desire to share our lives with someone. He loves those things and wants to bless us with them—partially because he just wants us to enjoy them, but more importantly because they remind us of how God feels about us.
And also remember, joy is a fruit of the Spirit! It's in God's very nature to give us joy.
It would be really unfortunate if we couldn't see God's love for us through our marriage because we got stuck with someone we find no delight in. And it would also be unfortunate if we couldn't find affection and intimacy through physical relations because we didn't like being with the person we were with. That just doesn't sound like God to me! That sounds like it would defeat his whole purpose behind marriage.
Don't be afraid to ask for what you want
I can't promise, of course, that you'll end up with a gorgeous model or a hilarious and godly billionaire. No person is going to be exactly what we think we want them to be. And I will say that I have had a couple friends who weren't immediately physically attracted to their boyfriends--they were more interested in them for their personality, character, and how they led them closer to God. Over time, though, as their relationship developed, they started seeing their boyfriends differently and physical attraction blossomed.
Either way, in any situation, it is in God's character to give us what is good for us—both in the challenges but also in the blessings. Even if the worst case scenario happens and you do end up with someone you feel absolutely no attraction for, physically or otherwise, guess what? God would still be able to work out the situation for your good. But, again, God loves teaching us through the blessings, too.
 So, don't be afraid to ask God what you think would be good for you. He is your father and wants to hear from you.
"Which of you, if your son asks for bread, will give him a stone? Or if he asks for a fish, will give him a snake? If you, then, though you are evil, know how to give good gifts to your children, how much more will your Father in heaven give good gifts to those who ask him!" Matthew 7:9-10.
I'm glad you are recognizing that this fear of your heart might have to do with how you view God. You're probably right! When we look at God as a task-master despot, it's pretty difficult to trust the good he desperately wants for us. I certainly wouldn't want to surrender my deepest desires to someone like Pharaoh or Stalin. But, when we view God as our loving father, our best friend, and perfect husband, it becomes easier to open up to him about what we really want, and to trust the outcome no matter what it is.
I'd encourage you to dig deeper into how you view God, because I'm sure it's affecting more fears than just this one. The great news is, though, that we have the Bible to help guide us (and not our own fears and emotions!)
I wish you luck on this journey! God is excited for you to get to know him more through it.

Kelly-Jayne McGlynn is the Family Editor for Crosswalk.com. She loves being able to combine her love for God with her love of writing, and highly enjoys being at a job where the debate over the Oxford Comma actually matters. 
Disclaimer: any single editor replying to reader questions through this advice column is a Christian seeking God's direction through his Word. We are not trained psychologists or licensed professionals. As we explore issues with you, we will seek God's guidance through prayer and the Bible.

Have a question? If you have a question about anything related to living the single life, please email [email protected] (selected questions will be addressed anonymously). While we cannot answer every question, we hope you'll find encouragement in this column.
Photo Credit: ©GettyImages-Deagreez