Your Marriage Is a Triple Threat - Crosswalk Couples Devotional - November 22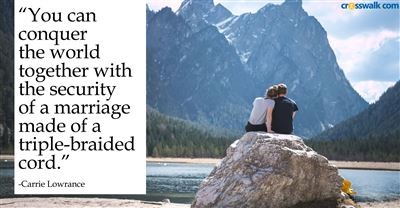 Crosswalk.com

Your Marriage is a Triple Threat
By Carrie Lowrance
"A person standing alone can be attacked and defeated, but two can stand back-to-back and conquer. Three are even better, for a triple-braided cord is not easily broken." - Ecclesiastes 4:12
We live in a world of uncertainty, especially with marriages. Studies show that most marriages will fail. Our society is prone to affairs and all kinds of sexual deviation. There is no regard for the marriage union, meaning most people don't want to get married and some people don't care if someone is married, they will pursue them anyway. There is temptation everywhere you look.
We glorify affairs in movies, television, and books as if it's okay. We all know that Satan will work overtime to divide us, especially in our marriages. He will do anything he can to sabotage what God has brought together.
However, there is some good news. Did you know your marriage is a triple threat to Satan? It is. When your marriage comprises you, your spouse, and Jesus it makes it much harder for him to work. I won't say that this is a guarantee that nothing will happen, sadly, we all have seen Christian marriages fall apart. Even we aren't perfect. However, when we put Jesus first in our marriages and then each other we have a much greater chance of staying together.
Ecclesiastes 4:12 says, "A person standing alone can be attacked and defeated, but two can stand back-to-back and conquer. Three are even better, for a triple-braided cord is not easily broken."
You, your spouse, and Jesus are that triple-braided cord in your marriage. You and your spouse stand together to conquer the world. Jesus stands with you in your marriage and works in your lives on behalf of both of you.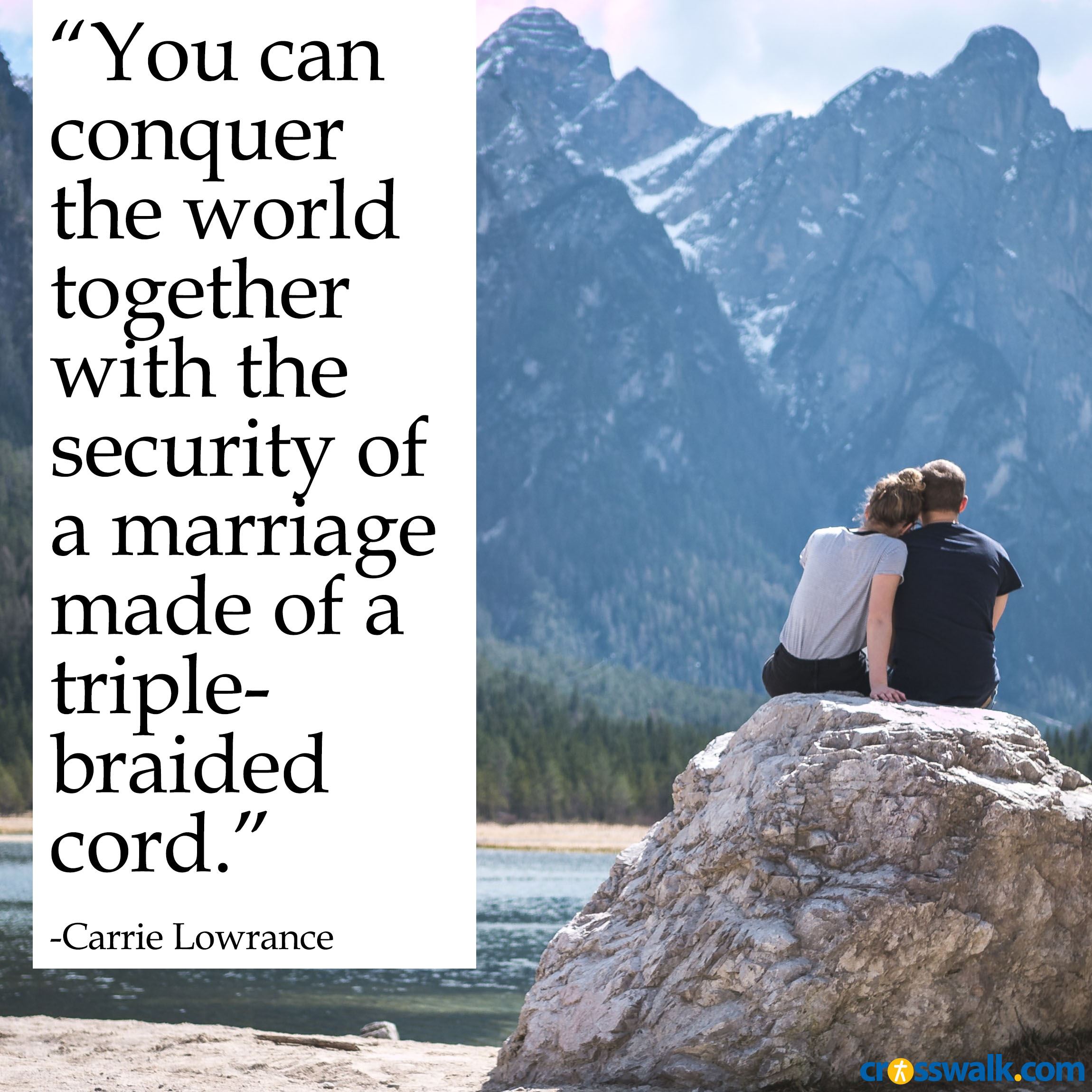 Because a person standing alone can be attacked and defeated, married men and women should not be going out to bars and clubs with the "guys" or their "girlfriends". These places are ripe with temptation and are no place for a married person to be without their spouse.
There is also the argument that spouses should not have friends of the opposite sex. Personally, I think it depends on how long you have known the person. I don't think it's a good idea for spouses to go out alone with a friend of the opposite sex. If a friend of the opposite sex has a spouse, you should all go out together.
If the friend of the opposite sex does not have a spouse, you could always invite both the wife's best guy friend and the husband's best female friend to dinner as a group. There should be no one-on-one meetings going on between the spouse and said best friend of the opposite sex.
Another situation that can lead to issues is when one spouse or the other stays late after work. This is another place where one can be defeated by pressure or temptation. If you have to stay late after work, call and let your spouse know. If it will be several hours, check-in every hour and a half or so. This will help keep you accountable and will also ease your spouse's mind.
The point is, these are all situations where one person alone can be attacked, tempted, pressured, persuaded, and defeated.
There are many ways to strengthen the triple-braided cord of marriage that comprises you, your spouse, and the Lord. Some of these ways include:
Praying for each other.
Praying with each other.
Studying the Bible together.
Each spouse keeping themselves accountable to God.
Telling each other you love each other every day.
Giving each other respect.
Prevent problems from escalating by:
Seeking God first when issues arise.
Each of you studying the Bible individually.
Being careful of the conversations and situations you put yourselves into.
Avoiding questionable situations altogether.
Keep investing in your commitment to one another by:
Going on dates and spending time together without distractions.
Discussing issues when they arise
Make sure you always wear your wedding rings. As we all know, we go through changes over the years so if your rings don't fit, you can either get them resized or buy another ring you like in your current size that fits. The bottom line is, don't leave home without one.
By taking the steps above, you have a much less chance of Satan sabotaging your marriage. He will try as hard as he can make no mistake. As long as you keep the Lord first in your marriage and stand beside each other, you can conquer the world together with the security of a marriage made of a triple-braided cord.
---
Carrie Lowrance is a writer and author. Her work has been featured on Huffington Post, The Penny Hoarder, Crosswalk, and Same Journey. She is also the author of two children's books, Don't Eat Your Boogers (You'll Turn Green) and Brock's Bad Temper (And The Time Machine). You can find out more about Carrie and her writing at www.carrielowrance.com.
Listen to our chart-topping, FREE family podcast - Famous at Home!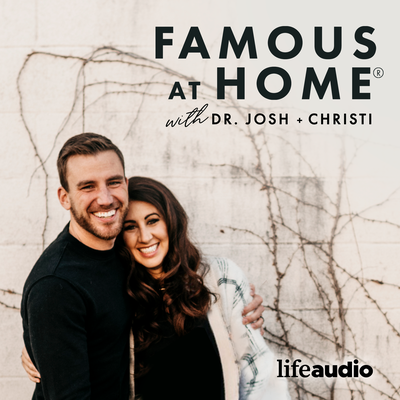 We live in a society that conditions us with a deep desire to be famous, well-spoken of, and admired. Yet, it's our family that often get our leftovers. Your biggest fans already live under your roof. You'll never be more famous anywhere than you are at home.
At Famous at Home, Dr. Josh and Christi Straub help you put a plan in place to make the most of the time with your family and learn to harness the power of emotion for deep relational connection with your biggest fans.
Each week, Josh and Christi host the Famous at Home Podcast (amassing more than 2.5 million downloads) to help you focus on what matters most in your family.
Listen below to one of Josh and Christi's most popular episodes on simplifying family life: