Martha, Martha - The Crosswalk Devotional - September 5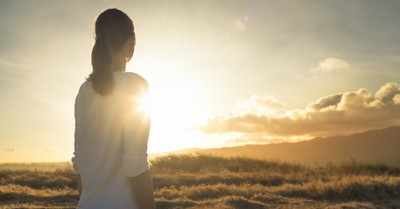 By Anne Peterson, Crosswalk.com


Martha, Martha
By Anne Peterson
"Martha, Martha," the Lord answered, "You are worried and upset about many things, but few things are needed—or indeed only one. Mary has chosen what is better, and it will not be taken away from her." - Luke 10:41-42
I'm going to guess if you are breathing in and out, the chances are good that you have been reprimanded in life. I, for one, have been reprimanded. It doesn't feel very good, I might add. But one thing that makes it tolerable is how someone reprimands us. Sometimes in my family of origin, the reprimand followed harshness. It was more of a physical reprimand.
Worried and Upset
When Jesus visited the home of Mary and Martha, Martha ran around wanting things to be perfect. Before long, she became worried and upset. Wanting things to be perfect does that to us. And anxiety seems to hold hands with worry. When we have someone over, we often want them to be welcome and to feel special. I know someone who always made everyone who stepped inside of her home feel that way. But sometimes, we can focus on the wrong thing. It isn't the house, or the table, or even the food that is most important. It's the one who is visiting. The one who sits before you.
Few Things Are Needed
Sometimes we make the non-essential essential. I'll give you an example. When you have someone come over, is that the time to clean closets or stuff them with things that clutter up your room? Does the dessert you serve make the whole event? I'll never forget one time my husband and I met a young couple at church, and we invited them over for lunch. I didn't do a mental check as to what we even had in our house to offer them. To me, the most important thing was to make them feel wanted.
So we made the invitation, and they graciously accepted. We all sat around our table having hot dogs and delicious fellowship. I realized feeding them was needed, but what we fed them was not paramount. Later, when I got to know Lori better, she shared how much it meant to her that we made that invitation. Impromptu times are often the ones we remember. Keeping our meal simple allowed me the time to focus on our guests, so they felt welcome.
What Is Better?
Jesus told Martha that Mary had chosen what is better. From the time Jesus entered their home, he felt cared for. Although Martha was overwrought with her responsibilities, expecting that Mary would have the same priorities was unreasonable. Martha could have chosen to be grateful their guest was being attended to, but instead, she was resentful. And her resentment led to blame. Her line of thinking was faulty, and soon, resentment turned to anger at Jesus for not doing something about it.
Jesus didn't react to Martha's words. Instead, he gently rebuked her. You can almost hear his gentle tone, "Martha, Martha." When God points out our shortcomings, He does it with gentleness, which is a fruit of the Spirit. The Holy Spirit gently points out something in us that hopefully leads to change. Satan's accusations lead to guilt and shame.
Satan Loves to Distract Us
Martha was distracted. In all fairness, Martha may have started her day off fine, excited Jesus would be coming. But somewhere along the line, Martha got distracted. What she would offer Jesus became bigger than him.
Maybe you are like Martha, and you love showing your guests how special they are by what you set before them. And maybe you are like Mary, who showed their guest just by being present with him. I've known people who were able to do both. It was impossible to be at their home without feeling cared for and valued.
God's Word tells us if we give someone only a cup of water to drink because we belong to the Lord, we will not lose our reward (Mark 9:41). What is important is not what is in our hands, but what is in our hearts. May it be evident to those we interact with that we know the Lord.
Father, I lift up every reader to you. Thank you for your Word and how we can gain wisdom from devouring it. Lord, help us not lose sight of the essential things in life. And Father, in our world today, people are starving for connection. Let that be our motivation, Lord. Help us to treat others in a way they feel valued. I pray this in your Son's precious and Holy name. In Jesus' name, Amen.
Intersecting Faith and Life:
Share a time someone made you feel valued as you spent time in their home. Do you remember what was served or what was said?
Welcome, a poem by Anne Peterson
When our door is open to you,
and you step inside our home,
may you feel that you are welcome
and we're glad that you have come.
Whether things are all in order
or they're thrown most everywhere,
may you know we're glad to see you,
may you somehow sense our care.
Lord, we pray our home's a refuge,
in a world with hearts so sore,
help us make each person welcome,
as we open our front door.
(Anne Peterson ©1995)
For Further Reading:
Read my article on Crosswalk: How to Build a Loving Home
Photo credit: ©GettyImages/kieferpix
---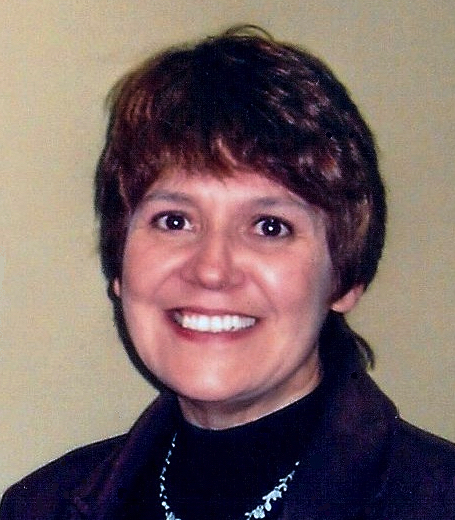 Anne Peterson is a poet, speaker, and published author of 16 books. Her most recent book is Always There: Finding God's Comfort through Loss. Anne has published 42 Bible Studies and numerous articles with christianbiblestudies.com. She has been a regular contributor to Crosswalk for seven years. Visit Anne's website at annepeterson.com and sign up for a free eBook or visit her Facebook page. You can also subscribe to Anne's YouTube channel where you can watch her recite her poems and share her heart.

Check out fantastic resources on Faith, Family, and Fun at Crosswalk.com!