Grace to You with John MacArthur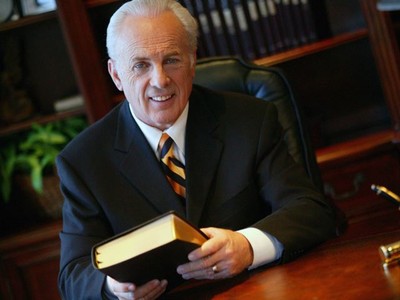 Listen on 590 AM The Word WEZE
Monday
12:30AM - 1:00AM, 8:00AM - 8:30AM, 8:30PM - 9:00PM
Tuesday
12:30AM - 1:00AM, 8:00AM - 8:30AM, 8:30PM - 9:00PM
Wednesday
12:30AM - 1:00AM, 8:00AM - 8:30AM, 8:30PM - 9:00PM
Thursday
12:30AM - 1:00AM, 8:00AM - 8:30AM, 8:30PM - 9:00PM
Friday
12:30AM - 1:00AM, 8:00AM - 8:30AM, 8:30PM - 9:00PM
Latest Broadcast
Rejoicing Always (#2)
11/28/2022
It may seem like a waste of time . . . learning to put your right foot in front of your left . . . and do it as the same time as the rest of a platoon. But the truth is, if you can't march . . . if you can't follow simple orders . . . you'll never master the more complex and difficult challenges of military life. In the same way, there are a few simple tasks—marching orders—you must master if you're a Christian.
Featured Offer from Grace to You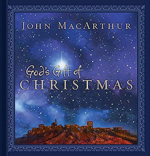 God's Gift of Christmas (Hardcover)
You're no stranger to the charm and beauty of the Christmas story. But there are glorious truths surrounding Christ's birth that are easy to overlook in the busyness of the holidays. This year, how can you avoid missing one of the greatest truths of Christmas? How can Christ's birth change the way you live today? In God's Gift of Christmas, John MacArthur looks at the manger from a fresh perspective. He takes you beyond the tender scene of the manger and unfolds deep truths that will change the way you see and celebrate Christmas. Make God's Gift of Christmas a yearly tradition in your family, or give it as a gift to an unbelieving friend or family member who needs to understand the miracle of Christmas.