Grace to You with John MacArthur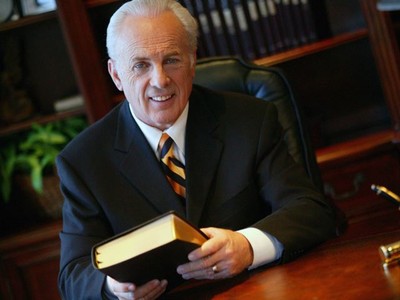 Listen on 590 AM The Word WEZE
Monday
12:30AM - 1:00AM, 8:00AM - 8:30AM, 8:30PM - 9:00PM
Tuesday
12:30AM - 1:00AM, 8:00AM - 8:30AM, 8:30PM - 9:00PM
Wednesday
12:30AM - 1:00AM, 8:00AM - 8:30AM, 8:30PM - 9:00PM
Thursday
12:30AM - 1:00AM, 8:00AM - 8:30AM, 8:30PM - 9:00PM
Friday
12:30AM - 1:00AM, 8:00AM - 8:30AM, 8:30PM - 9:00PM
Latest Broadcast
Deliverance: From the Temporal World to the Eternal Kingdom
1/24/2022
How do you think your life would change if you lived through a near-death experience? Would you see each day as a gift? Well, in a real sense you have already been saved in a spectacular way if you're a Christian. Question is, how should your deliverance from sin affect the way you live your life both now and in the future?
Featured Offer from Grace to You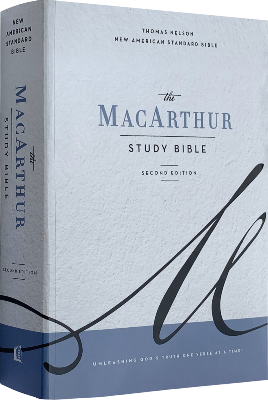 NAS MacArthur Study Bible (Second Edition)
Since 1997, more than 2 million readers around the world have relied on The MacArthur Study Bible to help them grow in their understanding of Scripture. Now fully updated and redesigned, The MacArthur Study Bible, 2nd Edition includes new and improved study notes, as well as an expanded selection of maps and charts. Drawn from over fifty years of intense Bible study and regular expository teaching, John MacArthur's verse-by-verse study notes, book introductions, and articles display an unwavering commitment to interpretive precision—with the goal of making God known through His Word. You'll find clarification for difficult passages, explore cultural and historical details, and be better equipped to understand and apply biblical truth in life-transforming ways.