In Touch with Dr. Charles Stanley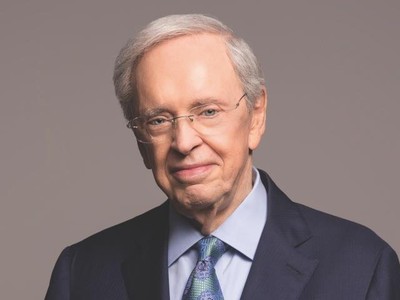 Listen on 590 AM The Word WEZE
Monday
3:30AM - 4:00AM, 10:30AM - 11:00AM
Tuesday
3:30AM - 4:00AM, 10:30AM - 11:00AM
Wednesday
3:30AM - 4:00AM, 10:30AM - 11:00AM
Thursday
3:30AM - 4:00AM, 10:30AM - 11:00AM
Friday
3:30AM - 4:00AM, 10:30AM - 11:00AM
Saturday
12:00AM - 12:30AM, 6:00PM - 6:30PM
Latest Broadcast
The Privilege Corrupted - Part 1
8/5/2021
The greatest privilege we will ever have is the privilege of knowing God. Unfortunately, many people squander or outright reject the greatest gift they've been offered. They spend their lives avoiding everything that has to do with God and then die eternally separated from Him. In The Privilege Corrupted, Dr. Stanley teaches the consequences of turning away from God, and how you can be sure that you take full advantage of the great privilege you've been given through the death and resurrection of Jesus Christ.
Featured Offer from In Touch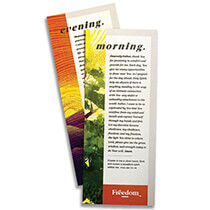 Renew Your Spirit and Restore Your Soul
Discover more of your freedom in Christ, and enjoy a fruitful prayer life. May you feel refreshed each morning and find rest each night. God is always ready for your prayers. These Freedom Morning and Evening Prayer Bookmarks are a beautiful reminder to ask God to renew your spirit and restore your soul. Request your FREE set of two bookmarks today—one to guide your personal prayer time, and another one to share with a friend.