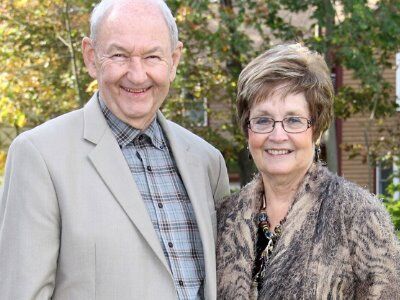 Pastor Karen is an ordained minister with the Assemblies of God. God called her to plant Crossroads in 2004. She had been the Associate Pastor of Glad Tidings Church, Quincy, MA for a number of years.
She has served in a variety of ministry positions including Director of Women's Ministries for the Southern New England District and is in demand as a camp and international conference speaker. Karen has served on the Trustee Board of Northpoint Bible College, Haverhill, MA, the Assemblies of God Task Force for Women in Ministry, and completed her Master of Arts degree in Urban Ministry through Gordon-Conwell Theological Seminary. Karen has recently been elected as the Boston Section Presbyter of the Southern New England District. She is the first woman ever to serve in that position.
Her husband, Frank, has his own business consulting practice in technology and education. He is the former Head Master of Dayspring Christian Academy in Attleboro, MA, and served as Administrator of South Shore Christian Academy, Weymouth, MA. He was also the Director of Operations for the Southern New England District of the Assemblies of God and has been involved in many ministry and corporate positions.
Both Karen and Frank enjoy being musicians (amateur). Frank plays trumpet and Karen, string bass and keys. Karen and Frank have three daughters and two grand-daughters.