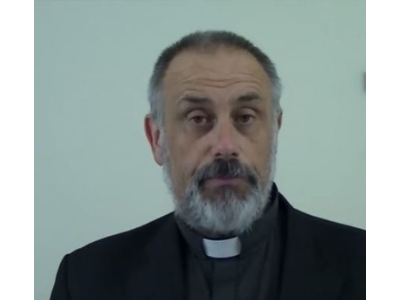 Every day is a chance to get to know God more. If you want to learn about Catholic faith even when you're at home, tune in to The Voice of St. Anthony Parish Allston. It's our daily radio program dedicated to Christian education and outreach. We hope that through our podcast, we'll all remain connected to each other and the Lord.
Show Links:
---
Ordained in 1993, Robert has served mostly in inner city parishes for most of his priesthood working in up to three languages: English, Spanish and Portuguese. He is currently the pastor of what was three parishes and now one with two churches Holy Trinity Parish in Quincy, MA located along the Quincy, Massachusetts shoreline. He blogs, does videos, and is currently working on his fourth book. His blogging and communications material and link to the parish where he serve can all be found at http://www.carrbooks.us
He is a former public radio producer having worked at a public radio station in the Boston area as a music host (folk and jazz) and public affairs producer and host.
He is a United States Navy veteran having served as a sonar technician in the late 1970's early 1980's giving him some international experience in the world prior to entering the seminary.