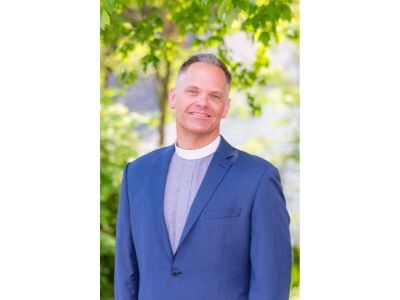 Every person is on a faith expedition that traverses the whole of life. This journey requires a guide, someone to walk with us, someone who knows us and what we are going through. We need someone who has paved the way and someone who is the way. Jesus is that person; Jesus is that way.
Join Pastor Brian Bethke each day as he navigates the journey with us as we strengthen our faith and become closer to Jesus.
Show Links:
---
As a California native, Brian moved to New England in 2017 after retiring from twenty-one years of active duty military service in The United States Marine Corps, in which he concluded his career as an officer. Stateside, Brian has planted and pastored churches in California and Massachusetts with his experiences encompassing a variety of pastoral responsibilities. He has also held leadership roles in several parachurch ministries. Brian is a graduate of Liberty Baptist Theological Seminary and is currently working on his Doctor of Ministry degree at Gordon-Conwell Theological Seminary with an emphasis on ministry in New England. He is a Harold J. Ockenga Fellow, a group which focuses on the intersection of faith and culture. Brian's passion is to develop, equip, empower, and release Christ-centered missional disciples to have Kingdom impact in all of life.
Brian has three adult children and one granddaughter. He enjoys Brazilian jiu-jitsu, playing bass guitar, riding his Harley Road King and "adventuring" around with his wife, Erica.