Why We Need to Stop Telling Christian Women to 'Wait for Their Boaz'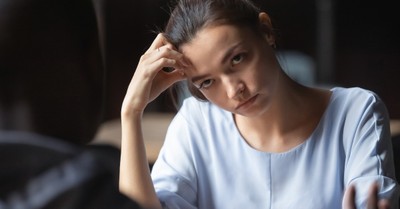 By Cally Logan, Crosswalk.com
The singles group of Church has often been a section that receives unprompted advice. Most of the time, this advice is offered in sincerity to encourage or help. Still, it usually either has a negative effect or is not as rooted in biblical wisdom as much as it is founded in human opinion. When it comes to Christian women, we need to stop convincing them that their lives only begin when they have a ring on their finger.
Negative Effects of Well-Intended Advice
It is human nature to provide comfort or understanding when things do not have an explanation or when they feel uncomfortable. Though this is the nature of hearts to soothe and provide an answer, many times, a resolution is not something instantly given. In a world full of questions, we sometimes need to be satisfied that there will not always be an answer given at great speed. It does not mean that a response will never come, but it does mean that in all the storylines and facets of life, there oftentimes will be a lingering and unanswered hope or desire that requires a journey, time, and faith. If we had the answer to all things, where then would faith be required? When we offer a quick band-aid saying or answer, though it is often given from a well-meaning heart, it can often have an adverse effect or seek to stifle what God is doing. This happens a lot with single's advice.
Much of the advice can make the person feel that they are either not worthy of a spouse or that there is something wrong with them that they do not have a spouse. Passing judgments such as, "there is something wrong with a person if they're over thirty and not married" can stab like a dagger to the heart. Other phrases such as "they'll come when you're not looking, and least expect it" can also sting. It can make singles think that the hope or desire to have a spouse is somehow something that needs to be let go of in order to receive anything. What occurs in the heart of the person who is offering a fake grin of gratitude many times is a defeated feeling of not being enough and not feeling worthy to receive what others seem to obtain so quickly. It's not only disheartening, but it also makes them feel even more alone than before the advice was given. This is why it is so crucial that any and all advice offered and given is checked first with the Holy Spirit; He knows what the consequence will be and if the advice will inspire or cause a downward spiral.
Life Begins Before a Ring
The other fact that needs to be held firmly to is that life does not only begin after "I do" and at the exchange of rings. A new life together begins, one that is established and rooted where two become one and merge into a beautiful partnership in marriage, but before that holy day, there existed two people living, doing, and operating in a life that was just as worthy to the Lord.
This can be seen through the life of Ruth. Ruth had been widowed and was without a husband; not only that, but she had been moved to care for her aging mother-in-law, Naomi. Instead of buying into the mindset that her only worth was being a wife, she worked hard to provide for herself, Naomi, and be an upstanding woman of honor. Her story tells us how she did what she could to glean wheat. She was a hard worker in an age when it was very hard to be a woman.
It was when she was doing her calling in working, honoring God, and caring for her portion (her mother-in-law and herself) that Boaz was brought into her life by God. It wasn't that it was some formulated recipe that fit just as so and brought her into marriage; instead, it was the will of God played out in perfect timing and in the precise way that He wrote.
Let God Have the Pen
We have become so accustomed to the mentality that we need to be the author of our own story when, in fact, the Author of all there is and ever will be is a far better writer than we could ever hope to be. Though patterns are evident in the natural and supernatural, God delights in writing stories that provide the truth that He alone could weave such a story. This is why we cannot continue to cling to the thought that for a love story to take place, it must look a certain way.
There is a gift and benefit when we surrender how we think something should look and instead step into the beautiful expectation that God will lead, direct, and instruct us in the very way that we should go to receive what He has for us. This applies not only to romantic relationships but to life as a whole. He knows the timing of our lives, and when we let Him lead, it is then that we step into His best for every season.
You Have Worth in Every Season
You have worth in every season, whether that season is one in which you are single or one in which you are married. Your value and worth do not depend on another human being; rather, your value and worth solely depend on God and God alone. He calls you His child, beautiful one, and one that He knows inside and out. Psalm 139:13-16 offers a beautiful reminder:
"For you created my inmost being; you knit me together in my mother's womb.
I praise you because I am fearfully and wonderfully made; your works are wonderful, I know that full well.
My frame was not hidden from you when I was made in the secret place, when I was woven together in the depths of the earth.
Your eyes saw my unformed body; all the days ordained for me were written in your book before one of them came to be."
God knew us before we even came to be in our mother's womb, and He had planned out each of our days before even one came to pass. This means that we are known, seen, and loved by God for all of our days, and it means that He has a specific calling and plan on His timeline for each of us. Why then do we worry, doubt, or allow fear to be louder than God's promises and truth for us? If we are truly living by faith and are obedient to His leading in our lives and confidently step into what He has made clear by His Spirit He has for us, we are exactly where we ought to be.
As well-meaning as it is, we need to stop telling women to wait on their Boaz. Instead, we need to encourage women to continue to run after God with every fiber of their being, come into a deep, intimate, and genuine relationship with the Lord, and confidently follow where He leads when He leads. That is true wisdom to offer, to let God author the story, and to let God's will be carried out, for it is then and only then that He is glorified, and those in obedience receive exactly what He has for them.
Photo credit: ©GettyImages/fizkes
Cally Logan is an author and US History teacher from Richmond, Virginia. In her free time, she enjoys mentoring youth and spending time in nature. She is the author of Hang on in There, Girl! and Dear Future Husband: A Love Letter Journey While Waiting for God's Best. Check her out on Instagram and Twitter, @CallyLogan and TikTok Cally_Logan.
Related podcast:
The views and opinions expressed in this podcast are those of the speakers and do not necessarily reflect the views or positions of Salem Web Network and Salem Media Group.
Related video:
You can read Rhonda's full article here.