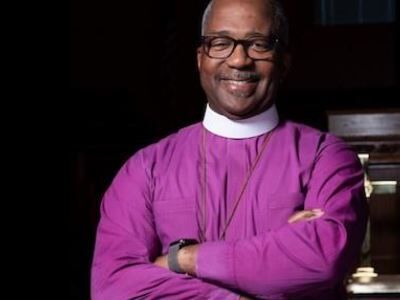 Morning Star Baptist Church has become one of the fastest growing churches in greater Boston. The church was founded on June 14, 1965 by a handful of parishioners who held their initial worship services in the home of its first Pastor, the Rev. James Meadows. At this time, our beloved Mother Richardson, inspired by scripture, gave the church its name. Morning Star was officially established in August of 1965. From its humble beginnings, the church has grown to be a well known, highly regarded, full gospel assembly of over 1800 members.
Show Links:
---
Bishop John M. Borders, III is the visionary and Senior Pastor for Morning Star Baptist Church, located in Boston, MA. Bishop Borders started his pastoral ministry in 1981.
He has become well known for his unique style in expounding the Scriptures, making them come alive to a multitude of audiences and is the author of, "Unlikely Blessings: Discovering Happiness through the life of Joseph," published by PostHill Press in March of 2014. Bishop Borders is a spiritual father and mentor to ministers and pastors across the country.